ADVANCED VERTICALIZATIONS
Define your SaaS strategy
In the world of ultra-digitization and hyper-personalization, it is critical to track the pulse of the crowded SaaS market place. There are still hundreds of traditional SaaS products, but often none of them fits well with your specific business needs. We could help in building your own business application or you can subscribe for one of our own.
Change your SaaS attitude
Aligning the linear change of businesses with the exponential growth of technology is practically impossible, but being aware of the fast changing trends will help to achieve a "be ready" attitude. Our plug-and-play solutions are Cloud native and Artificial Intelligence boosted, as well as aligned with all the latest IT best practices.
A plug-and-play approach
Flexibility enables success. Components like Cloud services, standard business applications and Artificial Intelligence should all be flexible for on-demand SaaS application adoption. Without these components, a plug-and-play mechanism is risky and would introduce patchy adoption of a technology to only temporarily solve a problem. We constantly stress-tests our architectures for usage limits or breaking points, dependencies and performance measures against acceptable standards. This architectural fitment evaluation lets us understand the readiness of our solutions for quick plug and play deployments to respond to urgent needs of critical businesses.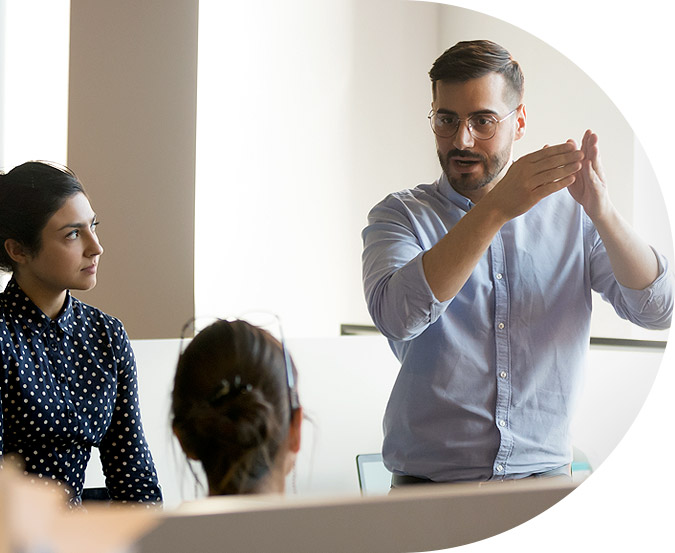 Unbundling the
SaaS
SaaS on the market are very expensive to deploy and to maintain, not to say that often only a part of the features are necessary and worth to pay. Not offering a full-featured SaaS but allowing customers to tailor their own experiences and pay for just what they use is what fuels the innovation today. Our products are designed with an aim both to improve missing features and to enhance existing SaaS products. With attractive pay-as-you-go pricing, these offerings are a response to superior customer experience.
We conceptualized, developed and launched  advanced fully-featured SaaS for specific market segments who were not happy with the existing offering of standard SaaS or traditional out-of-date verticals.
An advanced tailored SaaS can be developed on the basis of specific clients' need, leveraging our agile methodologies and our deep knowledge of the underlying technologies.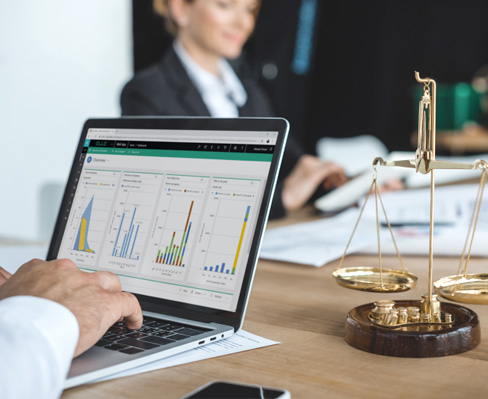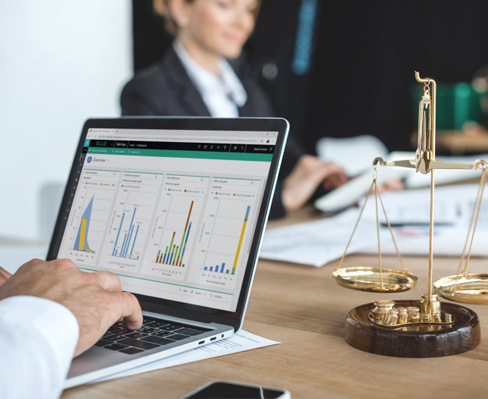 ELLE: the business application for lawyers and in-house legal departments
ELLE is a software for the legal sector, provided in SaaS mode and powered by Artificial Intelligence: featuring comprehensive case and contract lifecycle management capabilities, ELLE seamlessly integrates with Microsoft 365 to automate legal professionals' daily tasks. Designed to seamlessly integrate with existing tools and applications, ELLE features a broad range of CRM, invoicing and accounting functionalities, taking care of all the daily tasks of a legal practice automatically. Moreover ELLE's highly secure Cloud-based architecture, powered by Microsoft Azure, enables anywhere, anytime access to provide legal professionals and their assistants with the flexibility and resilience necessary to flourish in the current business environment.
Discover how Kellerhals Carrard has embraced his digital transformation journey thanks to ELLE
Ask for advice
Drive the roadmap to digital revolution
Logol is your best partner to leverage the digital transformation. Contact us now!
Let's work together