Increase your business efficiency
Logol boasts an in-depth, hands-on expertise of state-of-the-art applications that enables us to select and provide you with the best off-the-shelf solutions. By adopting business applications developed for millions of users, you get the most suitable and cost-effective applications not prone to fast obsolescence.
You will be able to manage and improve any aspect of your business by implementing the CRM, ERP and HCM solution that best suits you.
Extra-edge features
Upon request, Logol provides the extra-edge through customization and integration of AI-based features that perfectly meet your specific requirements – improving both users and customers' experience.
And Cloud-based architecture enables anywhere, anytime access: all you need is your favourite device and an internet connection to feel 'in your office'.
Management softwares
Although they work as separate, stand-alone systems, they prove particularly powerful when their different functions become fully integrated.
CRM
Contact Management
Lead and Opportunities Management
Quote and Order Management
Sales Performance Management
Marketing Campaign
Service Management
Augmented Reality
ERP
Inventory
Manufacturing
Accounting
Finance
Service
Process Automation
Business Intelligence
HCM
Recruiting
Benefit and Compensation
Leave and Absence
Performance Management
Training
Questionnaire
KPI
Step By Step
To accompany organizations and professionals in the migration process, we follow a tried and tested procedure with well-defined steps.
In order to provide the perfect solution, we partner with our Clients and activate our Advisory Service.
Once we get a clear insight of the actual situation we
design
the project and the roadmap – with clear steps and timing.
Work phases include Cloud migration and training – with special attention to change management.
Even after the project has been implemented, Logol keeps by your side with continuous coaching and updating.
Timing
The timing of the implementation process takes into account the Client's pace to adapt to the new tools and the new technologies.
Support
We partner with our Clients to support the organization and manage the change, providing continuous coaching and assistance services.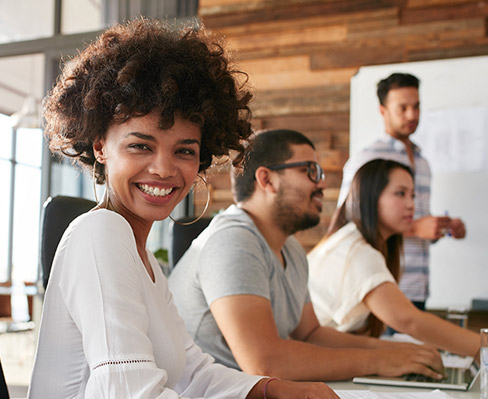 Human resources management
Our Client requirement was to improve HR management within the Organization.
After carrying out a thorough analysis of the case with our advisory service, we have been able to design and implement a solution that allows to manage the main HR processes by engaging all company levels and providing up-to-date information and reports in real time.
Technically, we have developed a customised system by integrating HRM applications with others dedicated to Reporting.
"We supported our enterprise customer with more than 1.000 employees during the integration phase between a CRM (Dynamics 365 CE) and an ERP (Dynamics 365 FO).
Each process and each entity has been analyzed in order to define the best integration strategy, leveraging the capabilities of CDS and PowerApp.
At the end a dual way integration process is in place, increasing efficiency and reducing errors resulting from manual activities."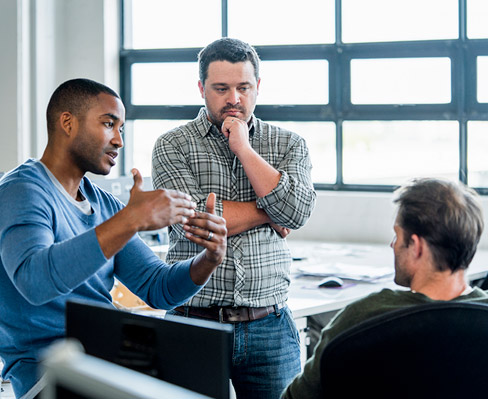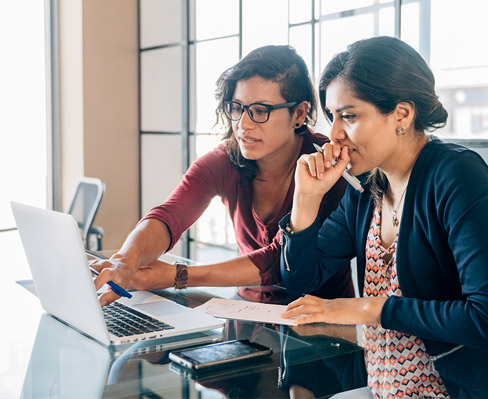 "We supported our Customer in an ERP implementation project (Dynamics 365 Business Central) at the end of a deep process analysis and re-engineering phase.
The implementation covered several business areas: accounting, procurement and sales, manufacturing, warehouse and inventory, advanced reporting.
Daily activities are now faster and more efficient thanks to mobile devices that people in the plant use to manage all interactions with the ERP.
Managers have now access to data and analytics through thanks to the PowerBI reports we designed together".
Find out about our solutions
Improve your business management
Logol is your best partner to leverage the digital transformation. Contact us now!
Let's work together